Description
Unfortunately, we can't keep all women's models in stock because, well, not enough sword-fighting women :). We always try to have the ladies jackets light and light NG in stock (we made this choice because of the requirements of various clubs). Of course, all models in ladies version can be ordered by email. A men's version (and then in a smaller size) is also regularly suitable (not if you have wider hips, because of the lack of slits at the bottom).
The AP Plus 350N jacket is a thin and light jacket, based on the AP 350N model. The jacket is recommended for everyone, no matter how good your skills are. It is so universal that it forms a good basis for light and heavier protection for HEMA.
The AP Plus 350N jacket has a double closure with a zipper and Velcro. The jacket also has black trim on the front and a collar that catches  thrusts. Furthermore, the jacket also has an adjustable belt at the back.
The jacket is made of fabric with a 350N resistance to puncture. The padding at the chest, shoulders and elbows is in the same place as the standard AP and is made from recycled materials. On the sleeves of the AP Plus fencing jacket 350N there are straps for extra protection for your elbows, such as the "Shell".
This type of AP Plus has a low weight, a breathable fabric and you can move well in it.
Standard  in black. Also available in other colors at an additional cost of €15, see color sample below (pre-order only!).
AVAILABLE COLOURS:


Kleuren die niet op voorraad zijn kunnen besteld worden via pre-order (levertijd +/- 1 maand, stuur ons een E-mail)
MAATTABEL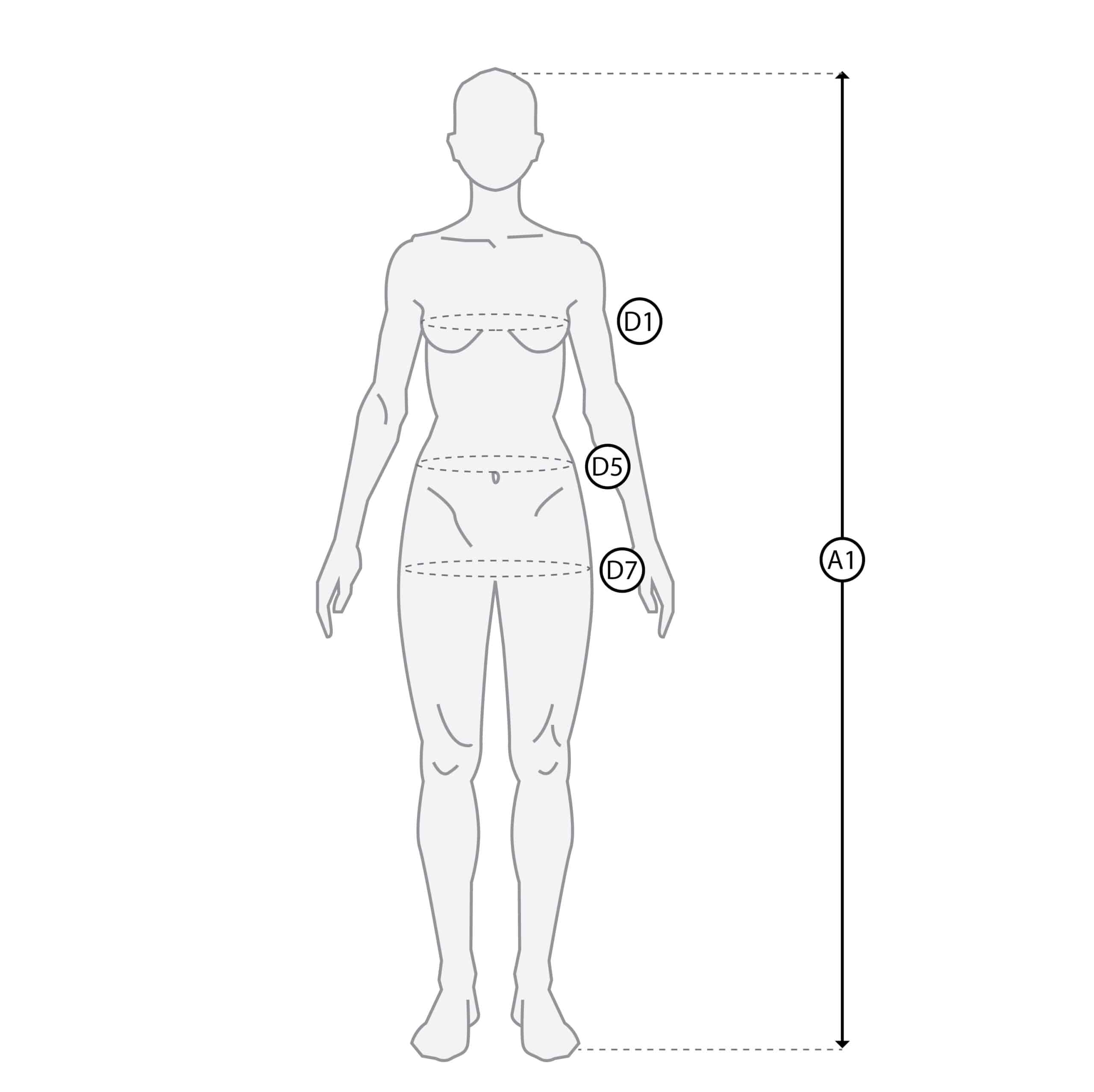 | Size | XS | S | M | L | XL | XXL |
| --- | --- | --- | --- | --- | --- | --- |
| Chest girth (D1) | 76-83cm | 83-90cm | 90-97cm | 97-104cm | 104-114cm | 114-124cm |
| Waist girth (D5) | 60-67cm | 67-74cm | 74-81cm | 81-88cm | 88-98cm | 98-108cm |
| Hips girth (D7) | 84-91cm | 91-98cm | 98-105cm | 105-112cm | 112-120cm | 120-128cm |
| Height (A1) | 155-160cm | 160-165cm | 165-170cm | 170-175cm | 175-180cm | 180-185cm |
CUSTOM
Er komen steeds meer mogelijkheden om je kleding te personaliseren.
Gebruik hiervoor de site van histfenc.eu en klik custom aan. Hier kun je alle opties invullen.
Typ de gegevens over/ of maak een screenshot en stuur eventueel images door.
Voor pre-order producten vragen wij altijd een aanbetaling van 25%.
Als je een linkshandige jas wilt, kun je dat doorgeven tijdens het plaatsen van je bestelling (geen extra kosten).